Seismica Community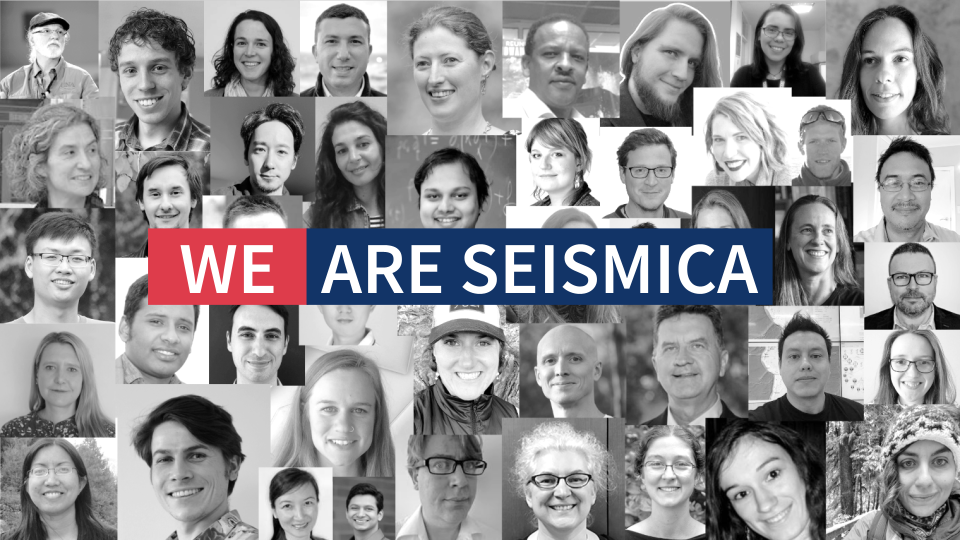 Community is at the core of Seismica. We are a community-driven initiative, focused on shared scientific interests, active participation, and cooperative efforts in support of open science and the Seismica diamond open access journal.
Get involved with Seismica and support us as a reader, author, or reviewer. Your valuable contributions are integral to our mission of promoting open scholarly research and ensuring our journal's continued success.
We are committed to promoting open access and making sure the latest research findings and breakthroughs are available to anyone with an internet connection. Our content is licensed under a CC-BY-NC 4.0 license, allowing you to share and adapt it for non-commercial use with proper credit to the source. We believe in the power of collaboration and knowledge-sharing as drivers of the advancement of research and innovation.
We cover a wide range of topics in seismology and earthquake sciences with various publication types.
We recommend first checking the publication types Seismica offers, taking advantage of our templates (which aren't required for submission but can save you time later on), and checking our manuscript submission checklist to ensure that your work is ready for publication.
Reach out to us at info@seismica.org and we'll be happy to help you to make the most of your Seismica publishing experience.
We are committed to providing a fair and unbiased review process, thanks to the contributions of our team of expert and experienced researchers who dedicate their time to thoughtfully evaluating submitted manuscripts. With their help and expertise, we are able to provide a transparent review process that prioritizes ethical and respectful peer review.
By signing up to be a reviewer, you have the opportunity to lend your knowledge and experience to our mission of advancing scholarly research in seismology. Your participation will not only help foster a collaborative and supportive community of researchers, but allow us to maintain the quality and integrity of our publication. Register here.
Stay informed about the latest Seismica publications by signing up for our publishing notification service. To register, click on the "Register" link at the top of the journal homepage and create an account. Once registered, you will receive an email notification when a new issue of the journal is published, along with the Table of Contents.
Staying up-to-date is essential for advancing research and scholarship. Our publishing notification service is one of the ways we strive to keep you informed. Be the first to know about the latest findings and breakthroughs in your field of interest. Click here to create your account.
Join the Seismica community on social media
Follow us on all of our social media platforms @weareseismica and stay up-to-date on all of our exciting new publications, insider knowledge, and breaking news from our Seismica editorial team: